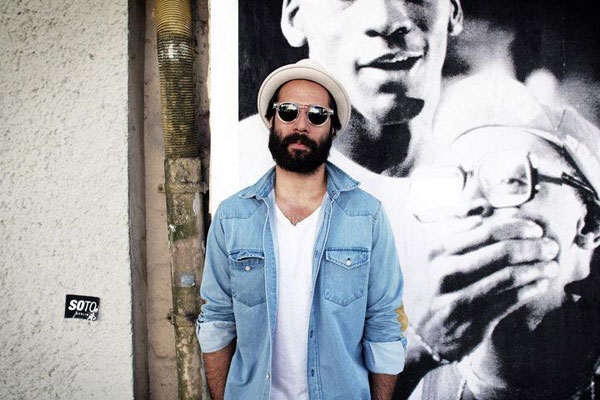 Philip Gaedicke
Entrepreneur, connecter, consultant – Berlin
Philip Gaedicke aka Philly is co-founder of Berlin super boutique Soto, where the finest in menswear from Dries van Noten to Thom Browne is offered. Since Phil is not one who sits still and waits for things to happen, he is all over the planet buying the latest in fashion for the store or connecting with fashionistas all over the world. Besides Soto store he runs his consultancy and pr agency Bam and is also involved in Absolut Vodkas MADE space which hosts top oft he list cultural events. And besides all of the above – Phil is the personification of style meets business savy meets charm.
What´s the most important sense to you?
Definitely sight. I couldn't imagine life without being able to see.
Why?
I'm a very visual guy. Personally and professionally. Most of the times the first impression of something or someone is what you see is. And I love seeing beautiful things regardless of a deeper meaning or understanding.
What is the most beautiful thing you ever saw?
That's a hard one, but I would say it had something to do with nature. As cheesy as it sounds, but it was probably a sunset, a sky full of stars or a beautiful landscape. Such scenarios really get to me.
When was the last time you gave back and what did you do?
Too long ago to remember. Haha!
No, with our store SOTO we actually support a teenage basketball team from Kreuzberg. The kids in the team are all immigrants from low-income families. They're pretty much the worst team in town and don't know anything about basketball, but every time they get together they are having fun. That's what it's all about. With the kind support of our friends at Nike we provide the team with jerseys, shoes, basketballs etc.
Do you have a vision to make this place a better one?
Not really. I just want to keep it positive and try not to take things too seriously.
Who is your personal hero?
It used to be Michael Jordan. Now it's more like: My parents!
Sunrise or sunset?
Sunset.