IWISHUSUN – a charity label fighting blindness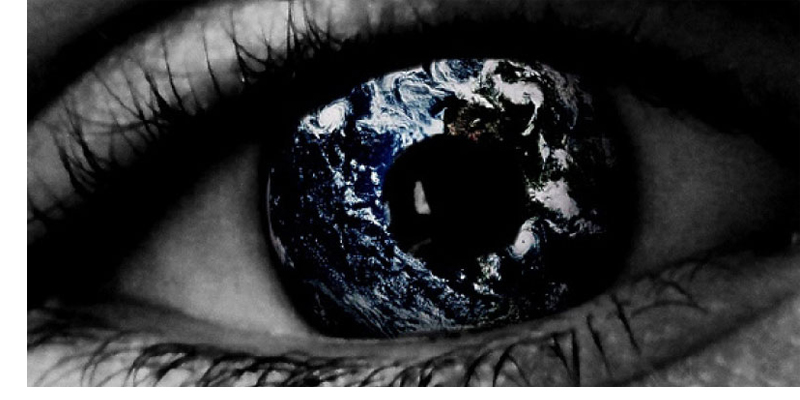 The World Health Organisation states that there are 39 million blind people worldwide. But 80 percent of these suffer from preventable blindness – help us to decrease this number!
Buy a product and save an eye
IWISHUSUN is a charity label which aims to give back – back to the men and women worldwide whose eye diseases are treatable where appropriate health provisions and financial possibilities are available: hospitals, health centres, operations, equipment and glasses.
That's why IWISHUSUN releases new, consistently top quality items at irregular intervals as well as launching exclusive collaborations that create a win-win-situation for all of us: You get a great product and at the same time save another person's eyesight because with every IWISHUSUN item sold either a cataract operation or a pair of glasses for a schoolchild in Bangladesh will be financed via our partner organisation ORBIS International. 100 percent of our profits go to charity.
Do good – feel good – I WISH U SUN!
Products
The product philosophy of IWISHUSUN is to release new, consistently top quality items at irregular intervals, as well as launching exclusive collaborations, which will be on sale from our online shop for a limited time. IWISHUSUN values the high quality of the products offered, and aims to ensure that our customers and supporters receive a high quality product for a fair price, at the same time as supporting a good cause in those countries in which the fashion world and we produce our products. That way we all profit.
How does IWISHUSUN work?
Because we sell the products online, directly from the factory, middle men such as sales representatives, wholesalers, showrooms, retail stores etc. are cut out of the process. That means we can make substantial savings in the supply chain, which we can reinvest into the product as well as giving back to people in need.
The whole thing kicked off in November 2012 with IWISHUSUNs down jacket. In addition to its own products, IWISHUSUN also presents selected collaborations with designers, cosmetics manufacturers, creatives, artists and other like-minded folk.
The profit made by IWISHUSUN is put to use directly in Bangladesh: since November 2012 each down jacket sold has paid for an eye operation in Bangladesh. To this end, we work together with the non-profit organisation ORBIS  who have as their stated aim to reduce preventable blindness, and who are active in the poorest countries of the world. With the cooperation with ORBIS at the Ispahani Islamia Eye Institute  in Bangladesh we can guarantee that the money flows directly into this project, enabling us to document who has received eye surgery. We consider transparency to be of the utmost importance here.
The Ispahani Islamia Eye Institute and Hospital in Dhaka is not only the largest but also the oldest hospital in Bangladesh, specialised on eye disease. For more than 50 years a wide range of eye diseases have been treated and a particular emphasis is on treating poorer sectors of society. The aim is to provide each patient with the same high level of medical care, regardless of their financial situation, and the hospital is open to everyone.
You can find out more about the work ORBIS does in the category "Cause". Get to know the people who have received an eye operation thanks to products bought here in the "People" section.
Who is IWISHUSUN?
Patrick Andrist and Cathy Boom are siblings. Although coming from different backgrounds when it comes to careers (textile industry/publishing) they share the same ideals about using their skills to make a difference and to help support a worthwhile cause.
Patrick Andrist owns Omnibrand, a leading textile manufacturer with its headquarters in Hong Kong and Cathy Boom is founder of Berlin-based fashion and culture magazine Style & the Family Tunes which she has been running as publisher and editor-in-chief for more than 15 years, along with its online platform stylemag.net.
In November 2012 Patrick Andrist and Cathy Boom founded IWISHUSUN together, and teamed up with highly acclaimed non-profit organisation ORBIS, who have been active against preventable blindness for 60 years worldwide!
How does IWISHUSUN manufacture their products?
Transparency and social awareness are indispensable in production. Therefore it is important for us and IWISHUSUN that our production partner Omnibrand, who is active in China and Bangladesh, places particular emphasis on high standards in terms of quality as well as in working conditions. Omnibrand collaborates exclusively with factories that have given a commitment to national and international international laws for working conditions, that are SA 8000-certified and recognised by the BSCI (Business Social Compliance Initiative). Moreover they fulfill the requirements specified by independent auditors like TÜV Süd, SGS, BV, STR and IST. The company is also SA 8000-certified and recognised by the BSCI (Business Social Compliance Initiative).