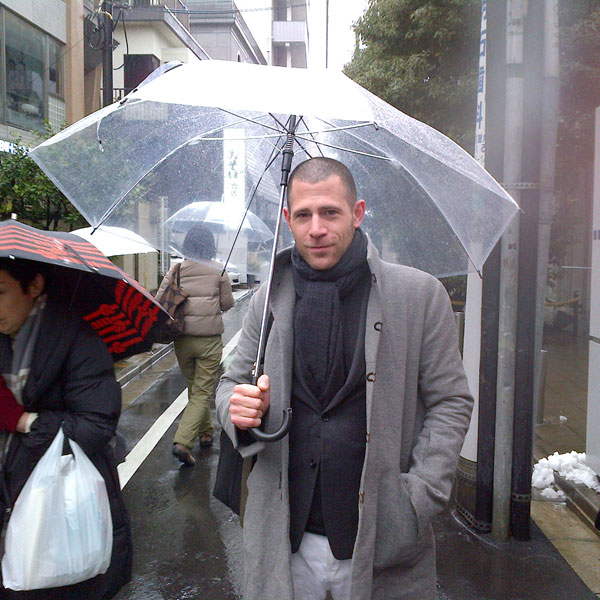 Aram Dikiciyan
Photographer – Tokyo
We know Aram from our work at Style & the Family Tunes magazine and always appreciated his strong black and white images whose deep dark tones leave space to dream and explore. His love to cross over fashion and art is present in his various works for fashion magazines and in different art galleries in Hong Kong, Berlin and Tokyo. Besides being a great photographer he most definitely is one of the best dressed men in Tokyo.
New works of Aram will be shown in his solo show "Outlands" at Chanel Nexus Hall in Tokyo from March 29th 2013.
What is the most important sense to you?
"Sight" 
Why?
I find it a terrifying thought to live in blindness. To my mind it incapacitates the person concerned more than to be deaf, dumb or without the sense of taste, smell or touch. 
As a creative person, what is your vision for your personal work?
Evocative black and white portraits and landscapes.
What is the most beautiful thing you ever saw?
The deep-blue crisp winter sky here in Tokyo is very invigorating.
When was the last time you gave back and what did you do?
I used to help with the post 3/11 disaster cleaning operation in North East Japan in 2011.
Do you have a vision to make this place a better one?
I hope I can make it a little better place through my work. Education through inspiration.
Sunrise or sunset?
Lately it's rather sunset which I like, but never say no to a good sunrise-surf.
What is your picture of IWISHUSUN?
A great organization helping where help is needed and governments are failing.