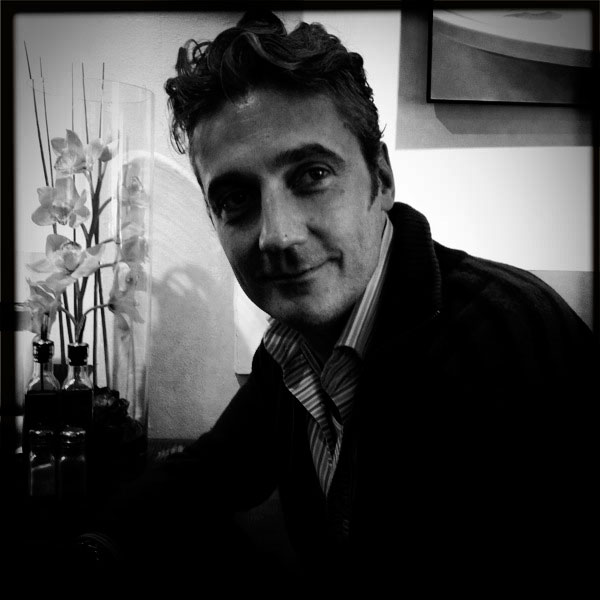 René Bastian
Producer – New York
René is the founder and president of New York City based Belladonna Productions. 
In his work as a producer he has enjoyed the privilege of working with internationally renown directors, such as Michael Haneke ("Funny Games US"),  Amos Kollek ("Sue") and Abel Ferrara ("4:44″) and of producing the first films of some of our generation's most exciting new talents, such as Michael Cuesta ("L.I.E.") , Dito Montiel ("A Guide To Recognizing Your Saints"), Duncan Tucker ("Transamerica") and Jim Mickle ("We Are What We Are").  
His films have won awards at the Sundance, Berlin, Venice and Toronto film festival and have garnered a Golden Globe, as well as two Academy Award nominations. René continues to produce international independent films with a particular focus on international co-productions combining the creative forces of different regions of the world.
What´s the most important sense to you?
I like how they all play together, but I have to pick one I would have to say sight.
Why?
There can be great beauty in sound, smell, taste and touch, but sight so much defines our world and our place in it.
Loosing that takes away the cornerstone of our reality.
Also, I am bumping into enough things as it is.
As a creative person, what´s your vision for your personal work?
I am interested in provoking and confronting people with their own conventions and limitations.
Film is a powerful tool for change, because you can show and make feel rather than tell.
What is the most beautiful thing you ever saw?
My wife Svenja.
When was the last time you gave back and what did you do?
We brought winter clothes to survivors of hurricane Sandy.
Do you have a vision to make this place a better one?
People have to realize that it is inefficient to harm this planet for the sake of profits and then donate back to calm your conscience, when it is possible to make profits by preserving it.
I have seen some fabulous products and business models lately, which were created for profit, but still tangibly improve people's lives, preserve natural resources and make the world a better place.
Goodness has to be profitable to make lasting change in this world as people will always be greedy. I am happy to see more and more examples of that, including I WISH U SUN.
What story would you love to produce?
I am excited about a film we are putting together in Berlin at the moment. It is a love triangle on the background of the building of the wall.
It's a cold war "Casablanca." The characters are every day people whose lives are being tossed around by world events much bigger than they are.
It has good people doing bad things and bad people doing good things. For me it makes for good cinema, when characters act unexpectedly.
What´s your movie for I WISH U SUN?
I WISH U SUN saves a pair of eyes with each jacket sold.
I would have a simple HD camera in the eye clinic, where the operations are performed and have somebody film each moment a post-op child has his or her bandage taken off, opens the eyes and sees for the first time. A montage of the reactions of all these kids receiving the gift of sight for the first time.
Nuf said…