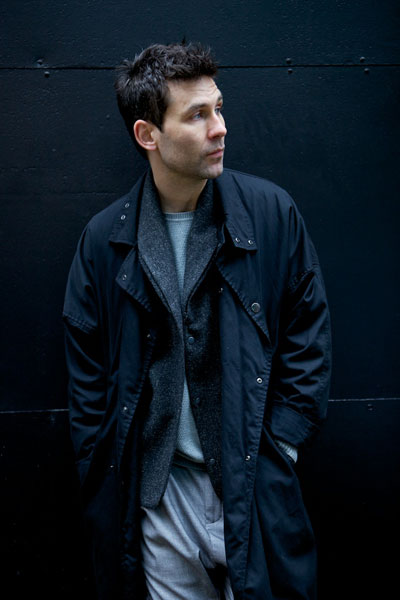 Jamie Lidell
Singer, Songwriter, Producer, Mathematician – Nashville
Jamie Lidell is a magician. Those that have had the privilege of experiencing the experimental soul singer live are enchanted by his inimitable voice, his charm and his energetic creativity. Originally from England, he lives and works in Nashville, Tennessee.
Which sense is most important to you?
Hearing.
Why?
The other day I had a mask made of my face… It covered my eyes and mouth and I could barely breathe through my nose. It's not a good feeling (at least I didn't like it!). Thing is, with some music playing in the room I could take my mind off the claustrophobia. The music took me away. I love sound. Not just musical sound. The sound of trains coming to a halt, snow underfoot, long grass in the wind.
It's a constant source of fascination to me.
As a creative person, what's your vision for your personal work?
I want to keep searching. Keep feeling fascination! It's a tough call when art is your bread and butter but I am trying to balance communication with spirituality. It's about balance over all. Discipline vs fun!
When was the last time you gave back and what did you do?
I live in Nashville now and it's given me a chance to build a home studio again after having lived without one for ages. One of the things I'm really into is helping my friends make records and I know how hard it is to get access to a decent studio.
Last year I helped 2 talented people make albums. I was engineering, producing and cooking! The home studio is really coming into its own and I want to keep doing these things. Not for the money… just to make art that feels good! Donate studios!
Do you have a personal hero and who would that be?
I don't really have a personal hero anymore. It USED to be prince when I was a teen. I feel like I destroyed all my heroes in my punk phase. Maybe it's time to find a new one?!
What is the most beautiful thing you ever saw?
My wife on our wedding day here in Nashville! I never thought I'd see the day!!
What would be your sound for IWISHUSUN?
Funkadelic – I Got A thing, You Got A Thing, Everybody's Got A Thing.
It's an odd choice maybe, but to me this song feels like approaching the sun.
If you were to stand tall in the middle of the hottest day you could imagine, I'd hope you'd hear this song blazing in your sweet spirit!