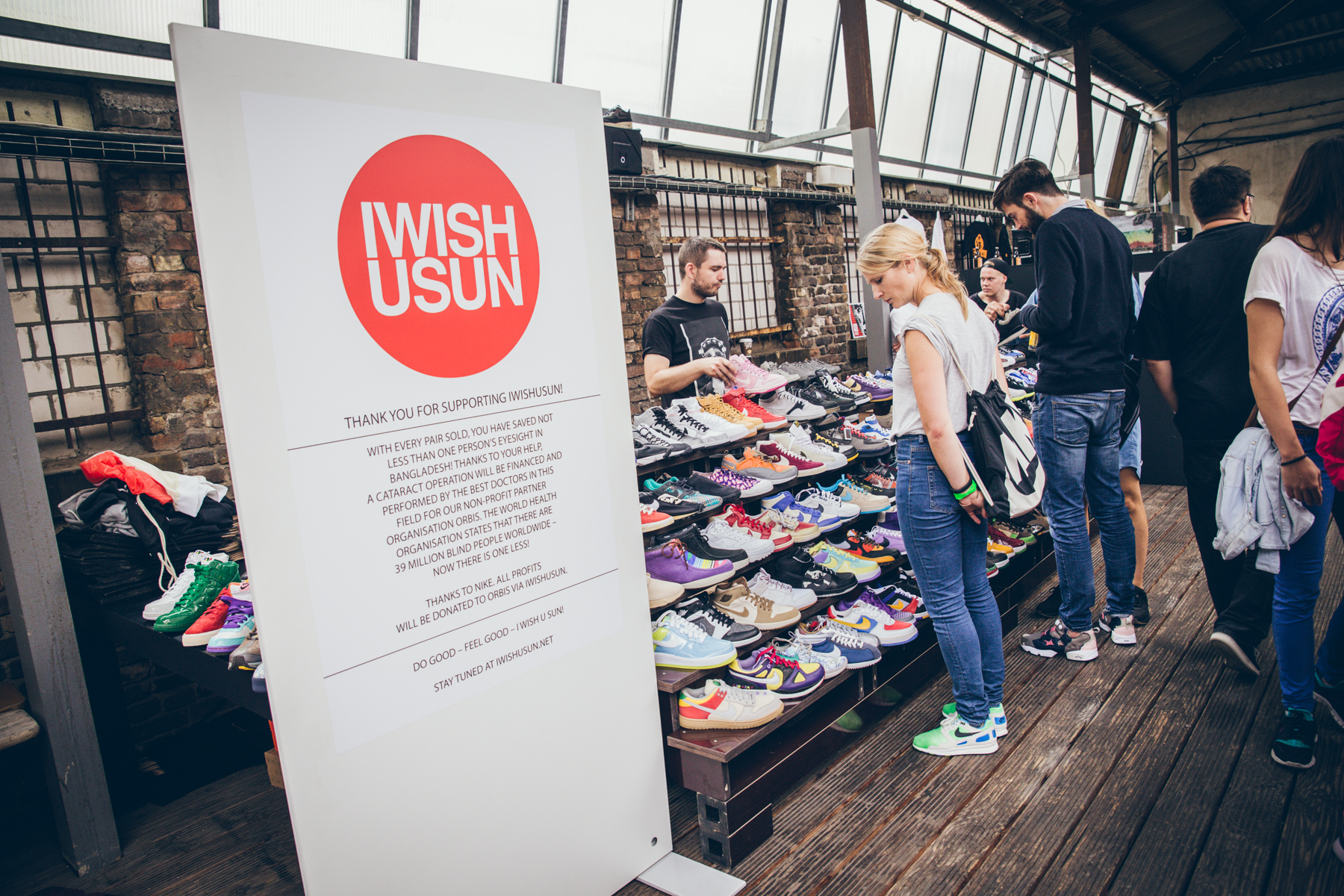 Nike supports IWISHUSUN! The sportswear brand used the occasion of this year's Solemart – Germany's biggest sneaker event where private buyers and sneaker fans are invited to buy selected pairs from numerous brands – to do good once again.
True to IWISHUSUN's motto "It's good for you and good for others", Nike donated the entire profits of the sales to the charity label. The entire sum has been handed over to our partner ORBIS International: with this money the non-profit organisation will be able to finance 237 cataract operations in the Ispahani Islamia Eye Institute in Bangladesh which will be supported directly.
39 million people worldwide suffer from blindness. Thanks to support from Nike and all the buyers, there will be 237 less now!
Many thanks to Nike for their generous support!