Mario Testino goes fashion design: "vibrant, exotic, glamorous" – these are the words Net-A-Porter chooses to describe the capsule collection which they have launched in collaboration with Testino. Referencing to his own Latin roots, the now London-based fashion photographer has branched out into fashion design to benefit his correspondent Peruvian not-for-profit initiative and presents: MATE, his new label that features abstract prints extracted from his images.
The photographer's debut collection features a selection of T-shirts, scarves, kaftans and bags, with jewellery designer Vicki Beamon of Erickson Beamon creating the accessories. To benefit his arts foundation, Testino, who has captured everyone from Diana, Princess of Wales to Kate Moss and countless Hollywood celebrities, got inspired by his native Peru: Based on Testino's exhibition "Alta Moda" – literally "high fashion" in Spanish –, which shows a series of photographic portraits of Peruvians wearing traditional and festive attire from the mountainous region of Cusco, his charity collection translated the same aesthetic into fashion design.
The range of clothing, bags and jewellery is available at Net-A-Porter since early June 2013. 20 per cent of the proceeds will benefit MATE. Find the whole Mario Testino for MATE collection here.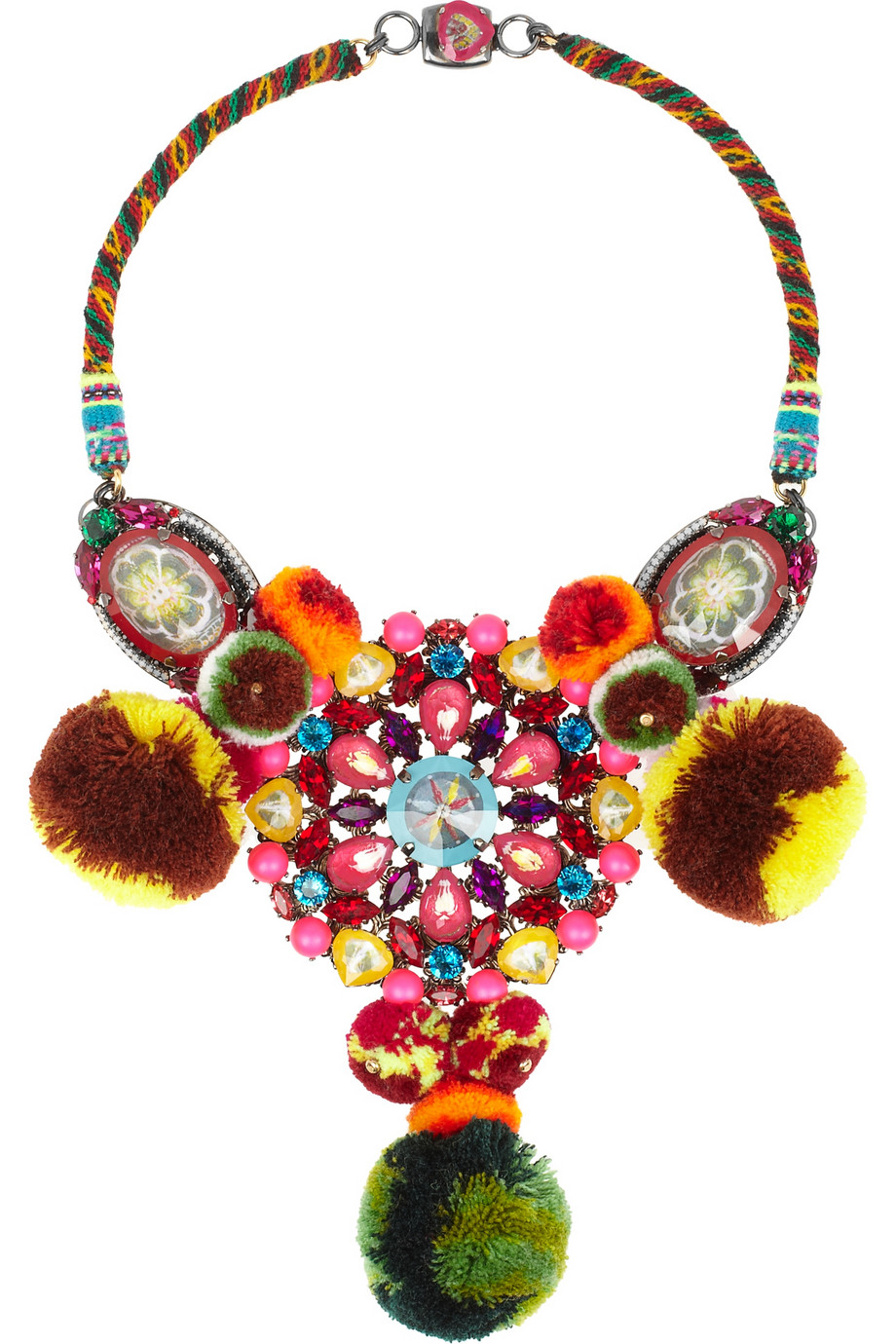 Currently on display at MATE, Asociación Mario Testino, "Alta Moda" represents a departure for Testino from his work for fashion magazines. Over a 5-year period Testino made several trips to Cusco city after he had discovered an archive of costumes from the region that inspired him. The photographer founded MATE in July 2012. In the bohemian district of Barranco in the city of Lima, a 13,000 sq ft mansion houses his arts foundation – the biggest collection of the photographer's work alongside a permanent collection of work by Peruvian artists.
All images: Net-A-Porter.